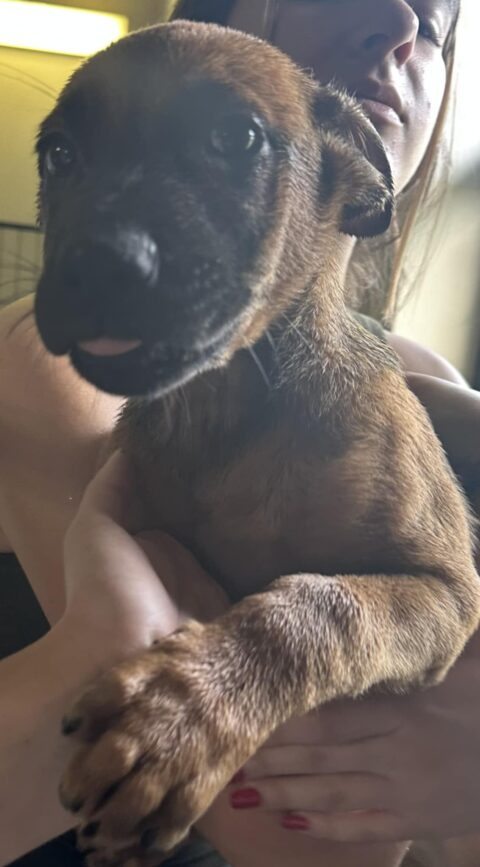 Florida Rottweiler Rescue Ranch reached out and got all these puppies from another rescue, where the puppies were surrendered by their owner. Don't know why, but they are here and safe, happy and healthy.
They came to the rescue at 9 weeks of age and received their first set of puppy shots at 10 weeks of age. They are now 13 weeks of age and will be getting their second set of shots this coming weekend/following week. When they are 16 weeks old, they will receive their third set of shots and rabies.
Meanwhile, they are looking for their forever homes. Let's share this post and get them adopted.
This is WESSON who is tan in color with a black muzzle. He recently weighed 12lbs 2 oz. We identify him by puppy #2, along with his microchip number and he is wearing a flowered collar. 
Like all puppies, they are just beginning to show their personality, so they are best described as puppy-like, with puppy attitudes. They are so ready to learn the ropes of living in a loving home …. you won't be disappointed.
Also Available For Adoption