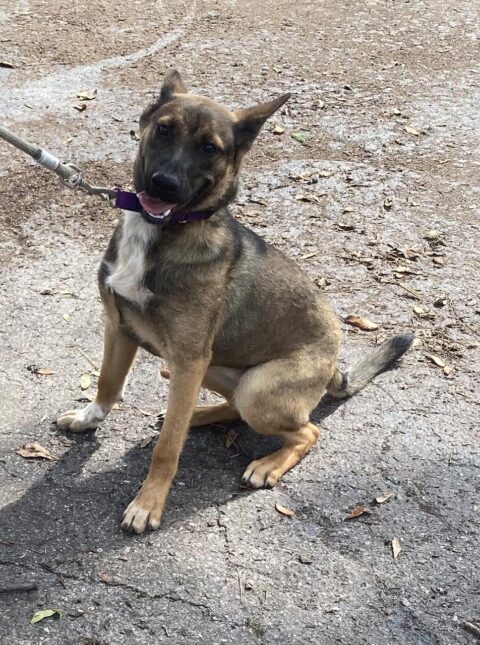 Meet little miss KATIE.
Through no fault of her own, KATIE sadly had to be returned to FLRRR, as the older dog in the home was actually confirmed to be "allergic" to her. Her family was devastated, but they know she will be fine once a new home is found. It's been rough on the family.
Miss KATIE, a Belgian Malinois, approximately 6 months old, was picked up as a stray in Louisiana and folks felt her best chance for adoption would be if she was transported to us. KATIE arrived at Florida Rottweiler Rescue Ranch on 8/21/22 and presented herself as one happy little girl.
During her short stay, she has proven to be quite smart, learning some basic obedience while having fun. She is super sweet and will make a great impression on potential adopters. Remember … she is a puppy so has puppy like behavior and will need help with her potty training and obedience. Because she is young, we feel she should adapt well in a home with other dogs, possibly cats and children.  Katie is going to be a star one day … she just needs her furever family to show up and take her home.
Let's find this cutie her furever home. If not familiar with this breed, do your homework. They are notoriously protective, loyal, loving and affectionate, need stimulation and exercise.  An amazing and special breed, to be sure!  
Little Miss KATIE is anxiously waiting for her new family to come see her and adopt her!