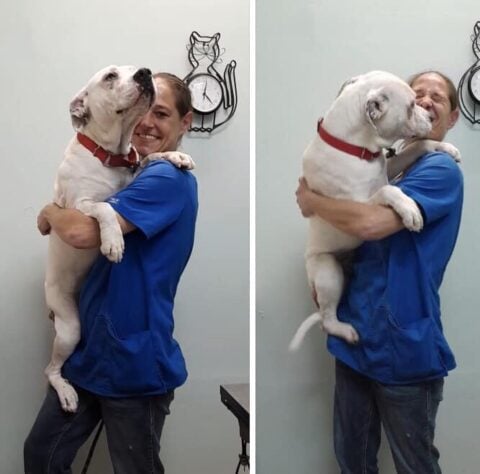 The Rescue is just full of surprises and that was the case with this sweet dog. On October 7th the gate to the rescue was open for some odd reason and Joe and Laura looked up and saw this gal wandering in.
She didn't have a collar and Joe contacted Animal Control that is right down the street, unfortunately they were maxed out and not able to take her. They did take the information and a photo of her hoping someone would contact them but no go……….so now you know how this story will end!
Joe named her BUTTERCUP, she's a mix breed and we estimate her to be under 2 years of age and weighs about 50lbs. She recently underwent entropion surgery on her eye and is healing but ready to be adopted. She is now UTD on her vaccinations and microchipped.
BUTTERCUP is one happy dog. When she walked thru the gate she immediately went to a vehicle with an open door and jumped right in…..she was ready to roll! She is certainly dog friendly, super great with people, full of love and just loves being held……let's find her a home ASAP!
Also Available For Adoption